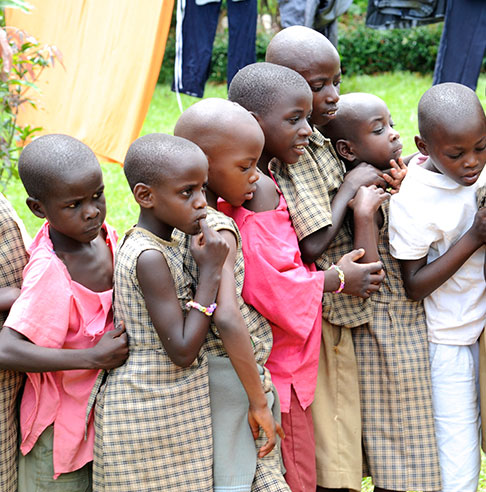 Ewaldi Children Education Fund
Welcome to our Child education project - Education for all
Welcome to the homepage of our school sponsorship project Ewaldi Children Education Fund in Uganda - a project of the parish of St. Josef in Bocholt.
Nice that you visit us!
Since 2003, the Ewaldi Children Education Fund has been helping children from disadvantaged families affected by AIDS, war and hunger.
Below and other goals are persued by Ewaldi Children Education Fund
Read more about our work on this site and how you can support us!
You can donate directly through your online banking and the following form. (For safety reasons, this is done via www.sofort.com).
DONATE
3 meals a day, sleeping place, education, clean drinking water, medical care
Classes in small classes, dance projects for dealing with traumas, accompaniment of vocational training
Experience sports, games and dance in the community with other children.